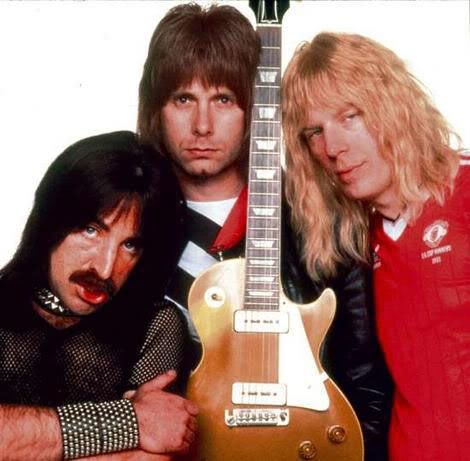 This Is Spinal Tap (Rob Reiner) [103 points/16 votes]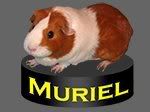 "Steven Tyler didn't think it was funny. Tom Waits found it too depressing to watch. Eddie Van Halen allegedly sat stonefaced while a room full of people cackled their heads off watching it, later saying, 'Everything in that movie happened to me.'
How could these people have such a negative reaction to a movie that is considered for many to be cinematic comic perfection? Well, for one thing,
This Is Spinal Tap
is a fake movie that many rock legends found too real. Director Rob Reiner and the comic actors who made up the titular, mock-rock triumvirate - Christopher Guest, Michael McKean and Harry Shearer - put on their straightest of faces and ad-libbed a rock-doc parody that turned out to be more dead-on and accurate than even they realized.
I'm sure those aforementioned rockers and others like them must've saw the movie with their jaws in their laps, wondering how did these guys know about such touring-musician nuisances as the lack of normal-sized bread in the dressing rooms or getting lost on the way to the damn stage. (The answer: Guest and McKean toured as musicians in their early years.) But what probably made them cringe the most is how
Tap
pulls the curtain on the hedonistic, whirlwind lives of rock stars to reveal the dishonesty, desperation and incompetence that they usually have to deal with. People forget that, amidst the still-funny-after-all-those years moments,
Tap
is about a band trying to still stay relevant in the continuously shady, consistently fickle, here-today-gone-today music business.
It's both amazing and hilarious to know that this little, 82-minute cult comedy, which would end up influencing many mockumentaries and actual documentaries (five words:
Anvil! The Story of Anvil
), has made some of the most famous musicians in the world wonder what the hell have they done with their lives." — Craig D. Lindsey
Runners-up:
Blood Simple
(Joel Coen) [100/16]
Stranger than Paradise
(Jim Jarmusch) [91/15]
Once Upon a Time in America
(Sergio Leone) [70/10]
Stop Making Sense
(Jonathan Demme) [61/11]
Click for complete results